This post is written by Kristy Moreno, author of Seven Graces
Today's post is sponsored by Bridgeland. As always, all thoughts and opinions are all my own.
Where are all my Houston peeps (or future Houstonians for that matter)?! For the past 11 years, I've called Houston home, and there really is no other place I'd rather be. This past summer we moved into a new home, and I am now kicking myself for not looking into a certain community: Bridgeland. Out of all the communities in this huge metroplex, Bridgeland is above and beyond one of the best places to live in the Houston area.
This weekend we had the pleasure of attending Bridgeland's Parkland Village grand opening event, and it was the best time! This community certainly knows how to treat its residents and prospective residents, too.
There will be another Bridgeland grand opening event at Parkland Village on Saturday. April 7, so be sure to stop by for loads of family fun and the chance to explore the new and beautiful model homes. Here's a list of all you can expect during the event:
Enjoy live music
Food trucks
Austin Bike Zoo
Model home tour with prizes
Scavenger hunt for kids at Josey Lake
Goat yoga
Train rides
Inflatable zone
Paddle boat rides
Photo-op
Roaming entertainment
Arts & crafts for kids
Canoe and Kayak rides
Face painting
Balloon artist
The grand opening event was held in the newest area of the community, Parkland Village, featuring one its newest amenities, Josey Lake, a 3-mile waterway with kayak launch, birding tower, boardwalk, extreme play area with a zip line and meadow-like vegetation. Charlotte and Colin had a blast running around the playground and walking the boardwalk.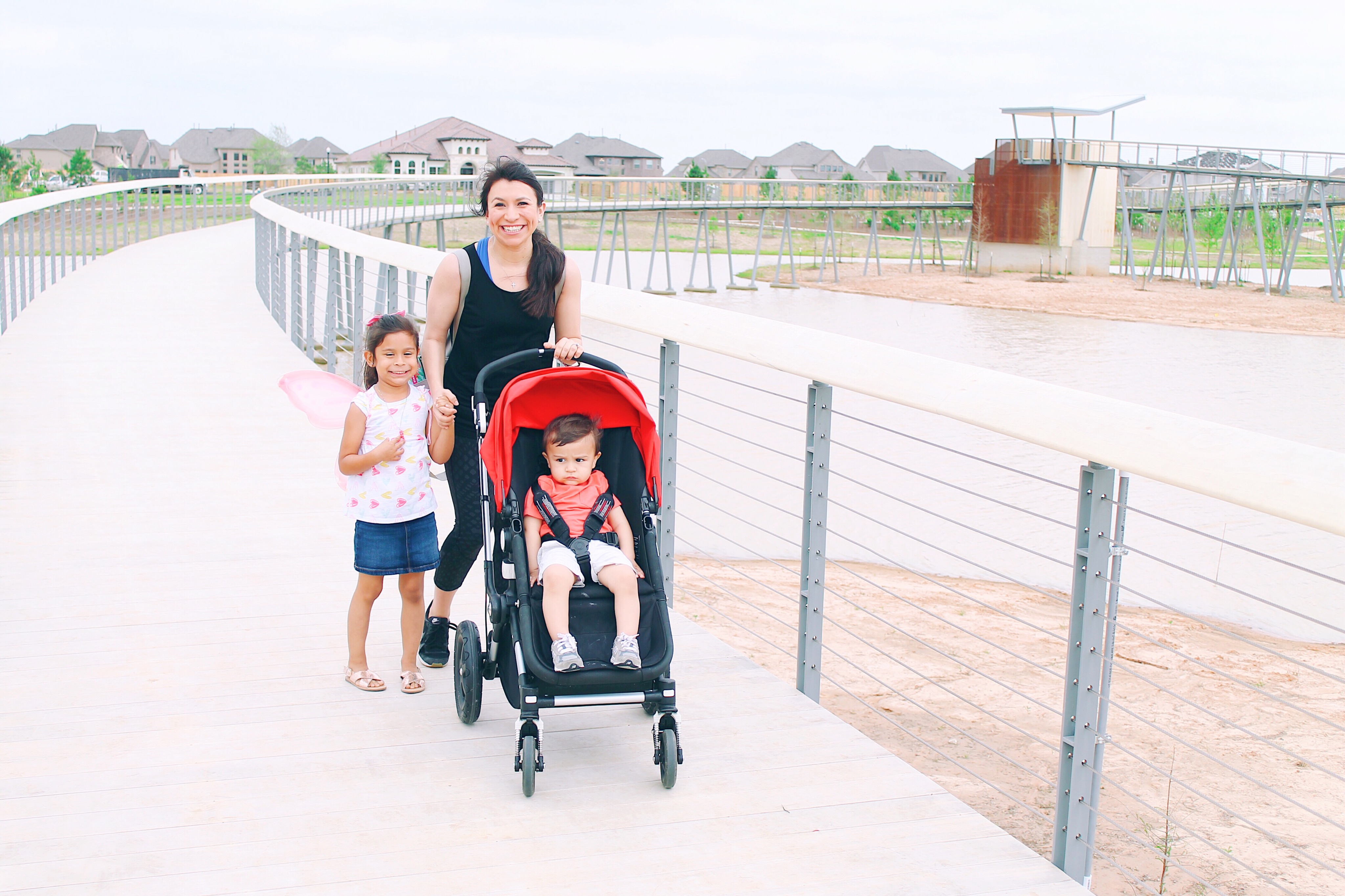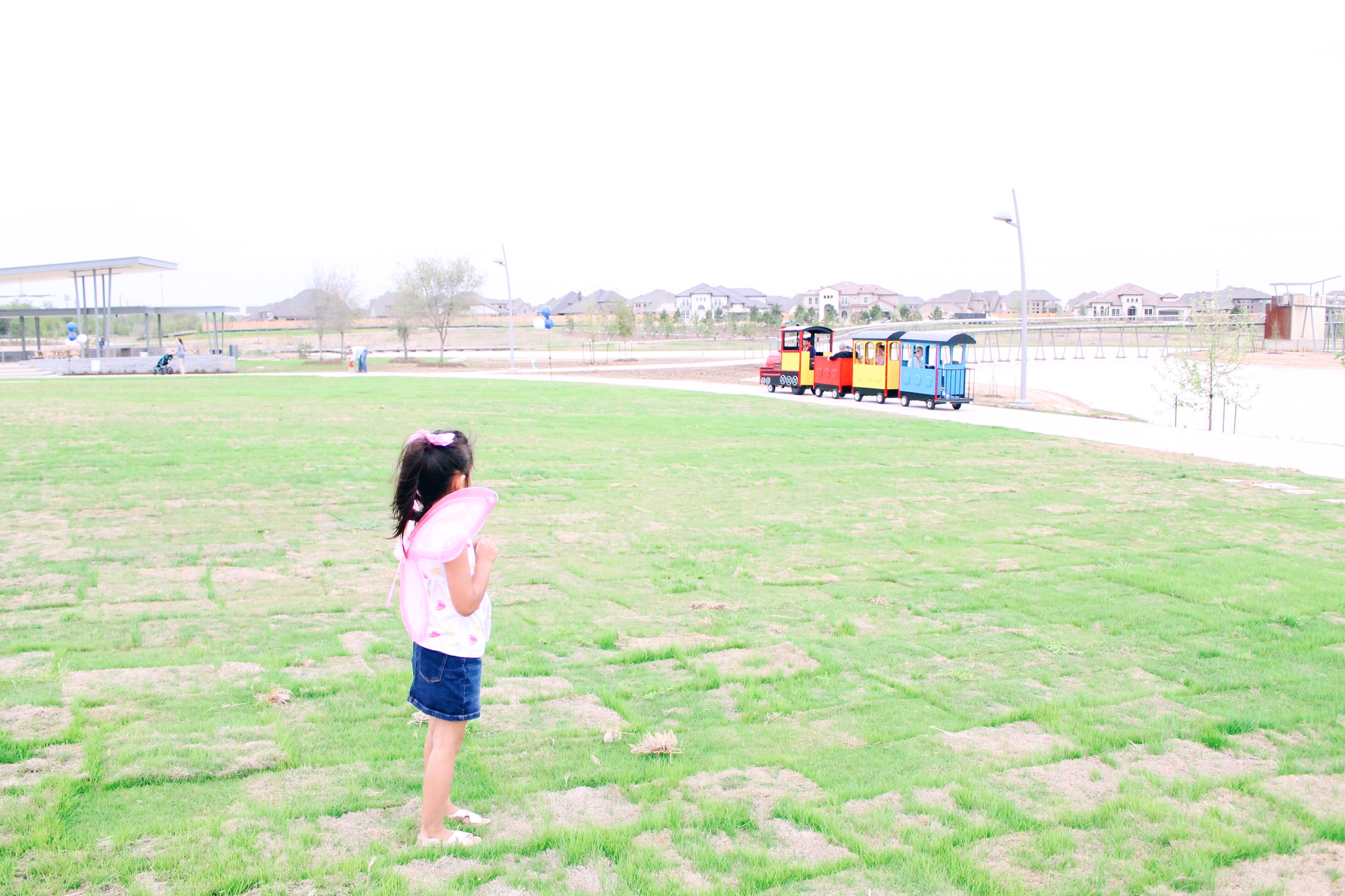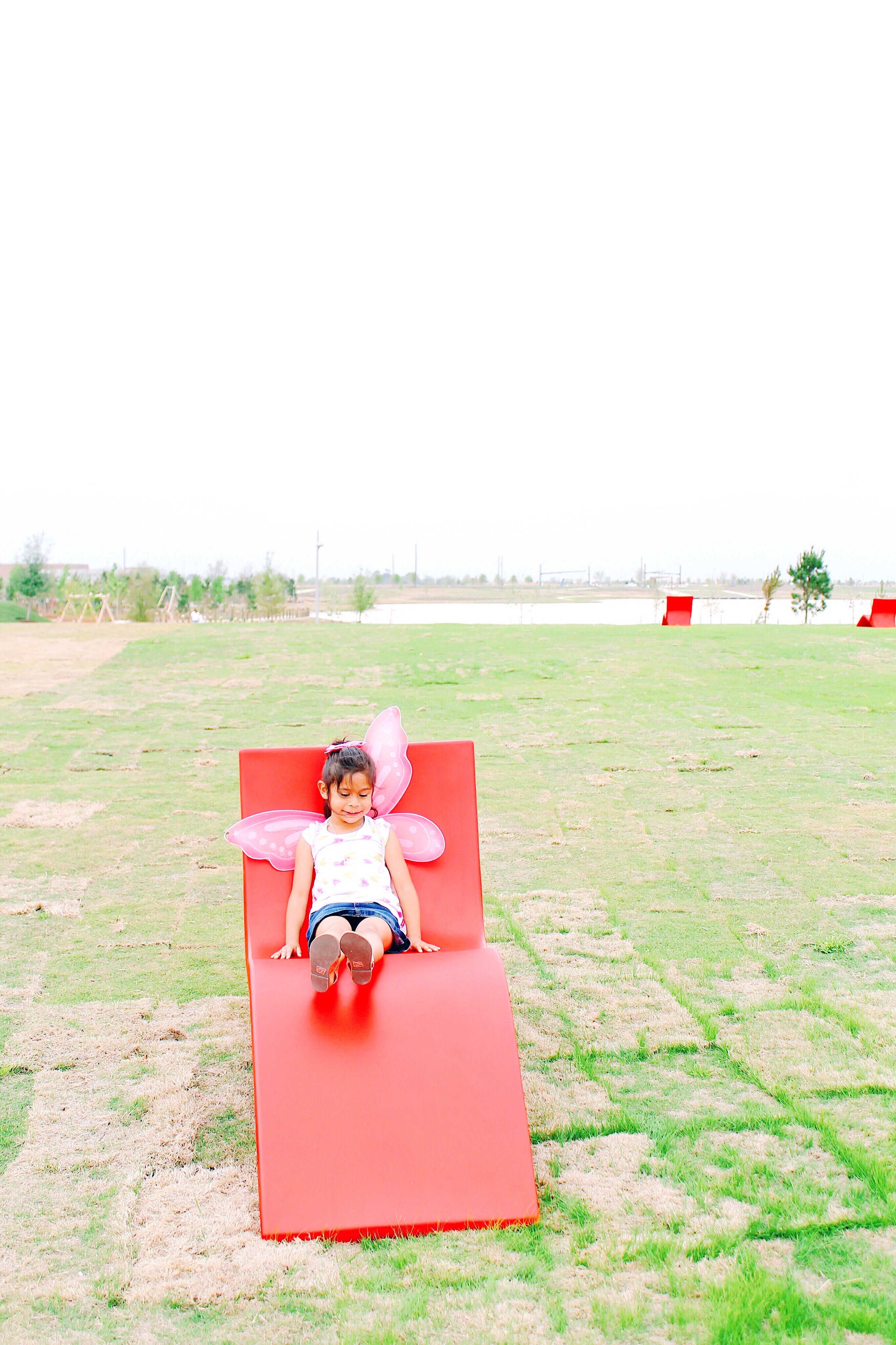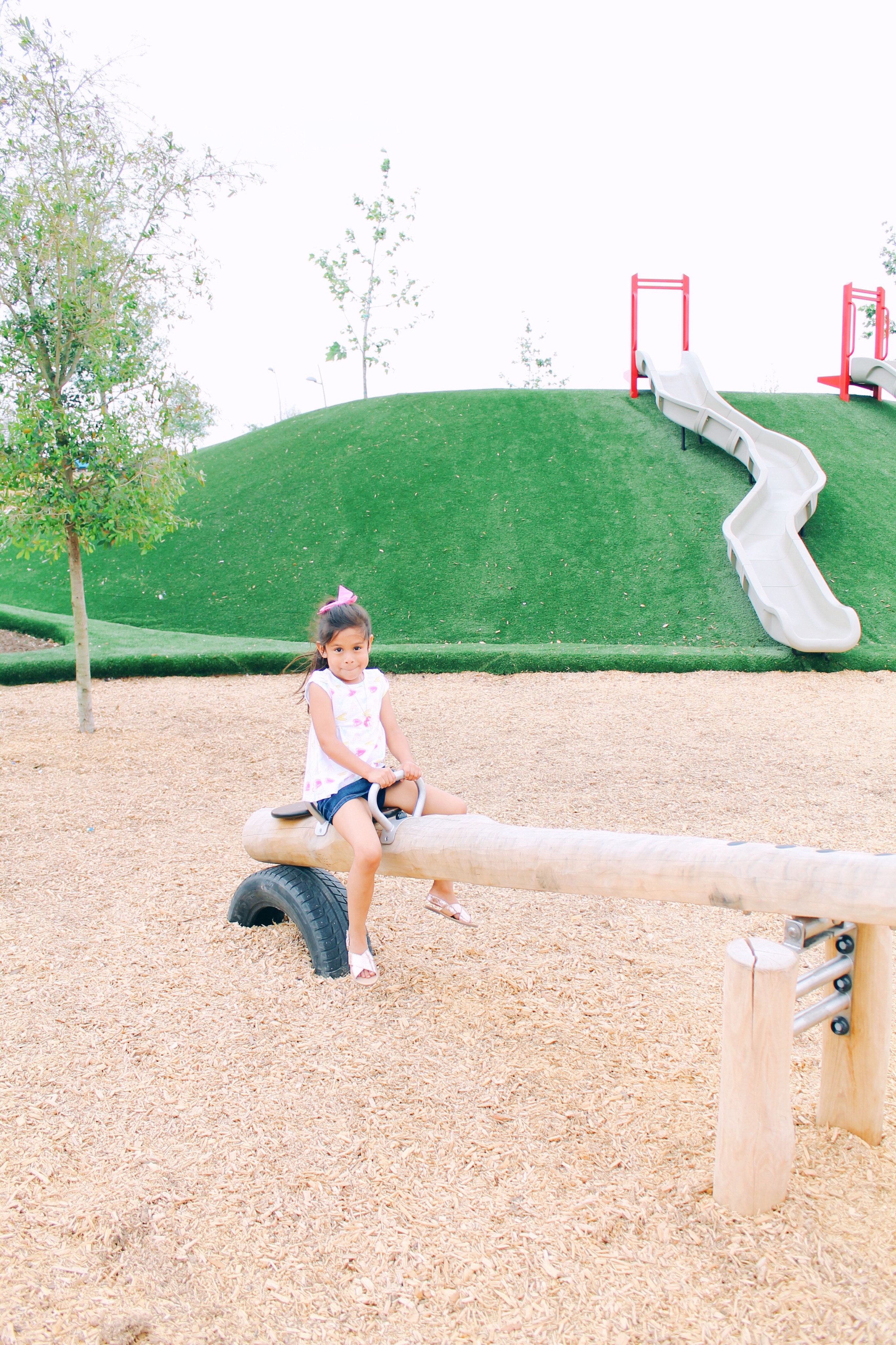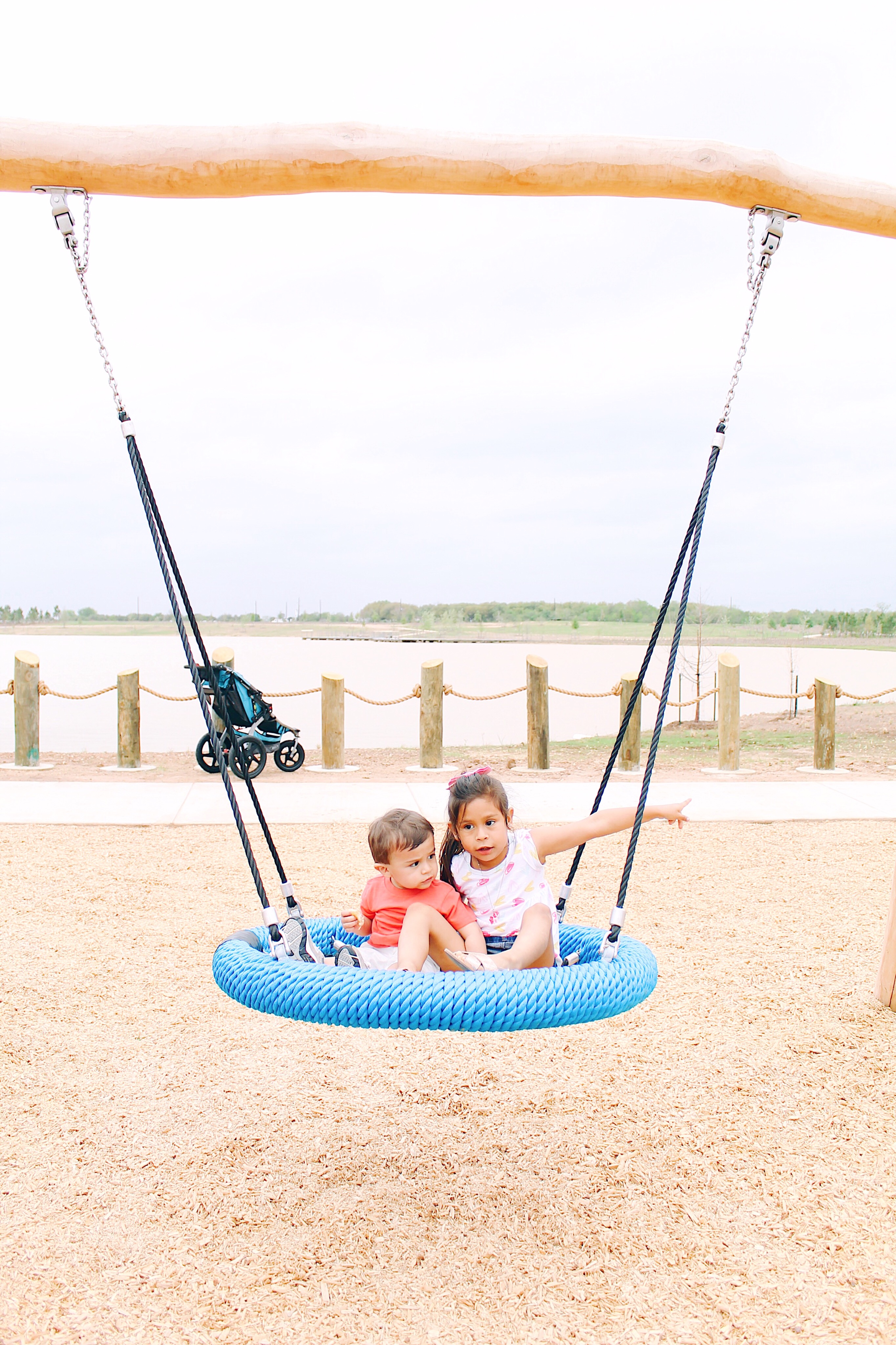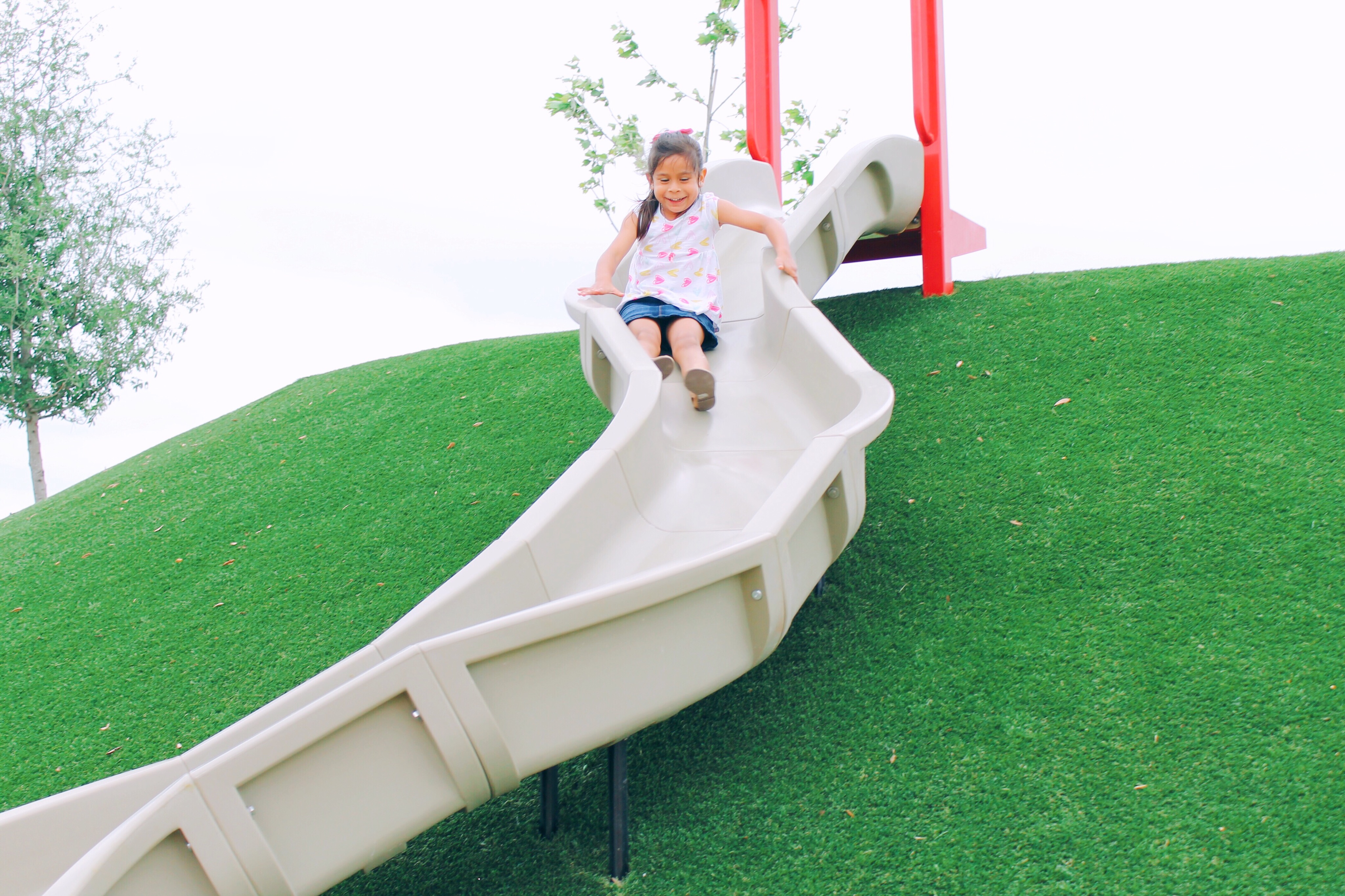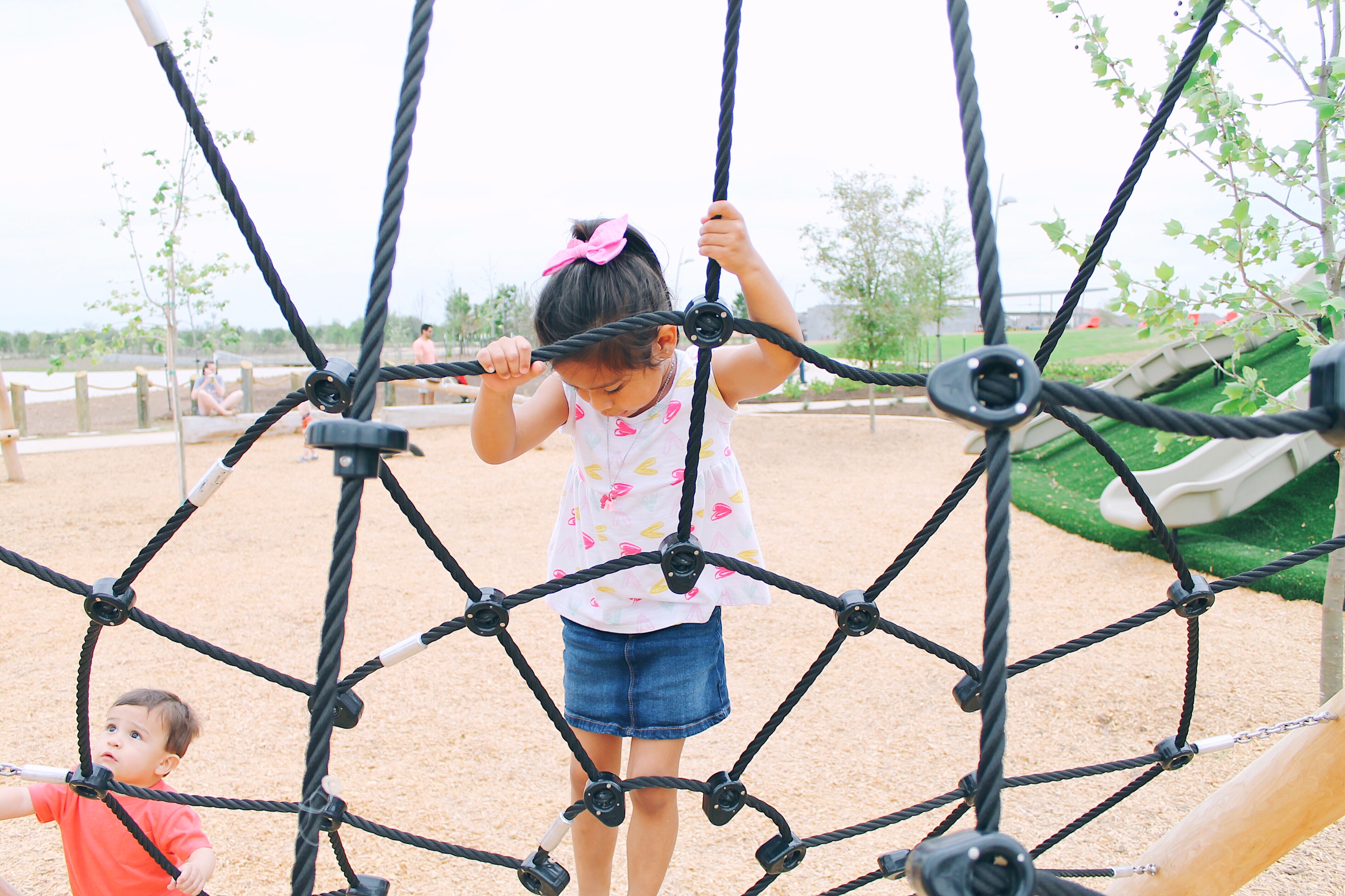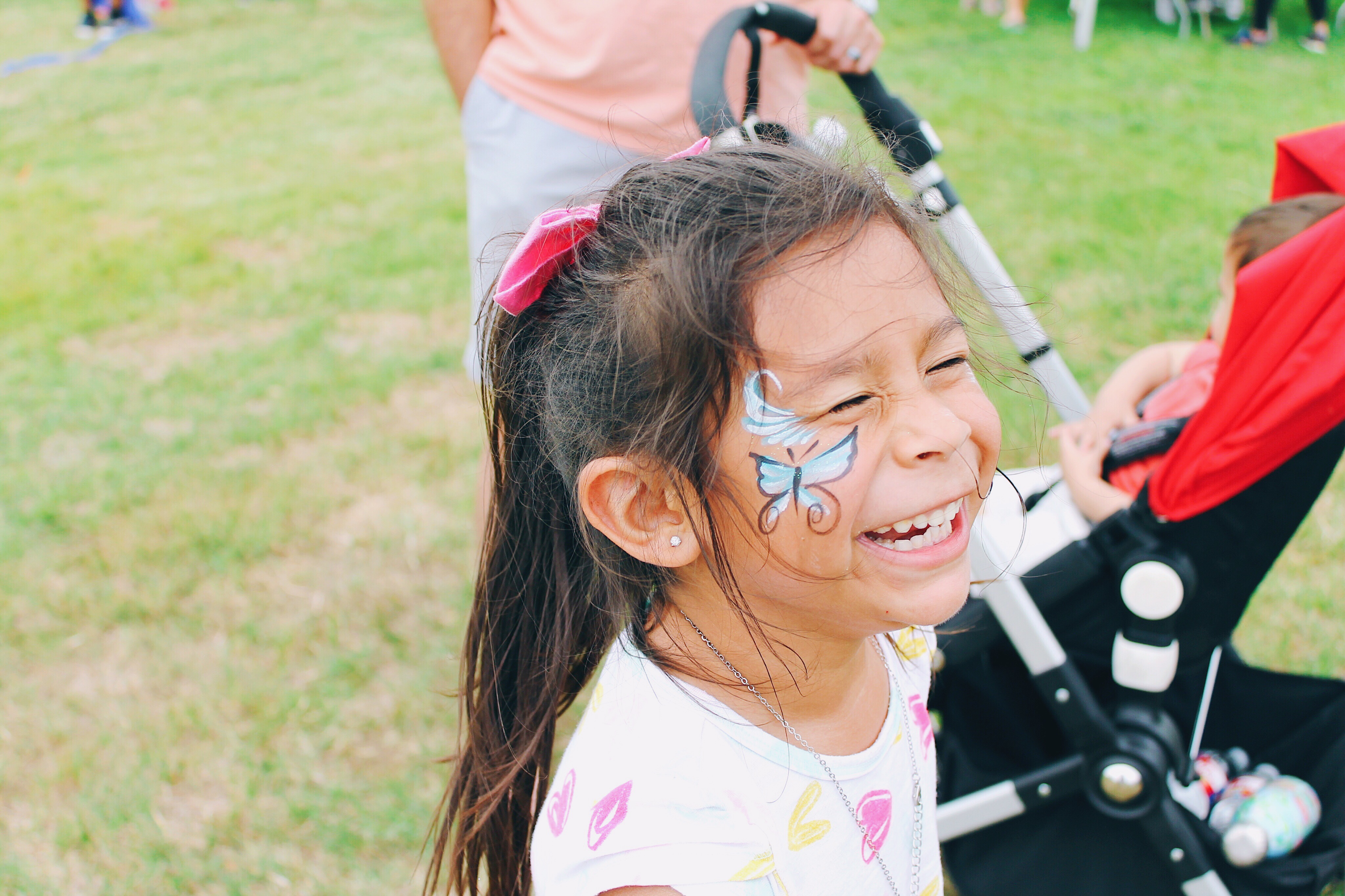 Bridgeland hosts the best events filled to the brim with fun activities for the family. I attended Goat Yoga (you read that right: yoga with goats roaming around us), and while I was busy being one with nature, Charlotte and Colin were spoiled with all sorts of treats. Face painting, balloon art, bounce houses, more playgrounds, live music, and a dog show were all part of our great day. Once I was done with yoga, we treated ourselves to some of the yummiest food trucks which lined the street. All of this free to the public!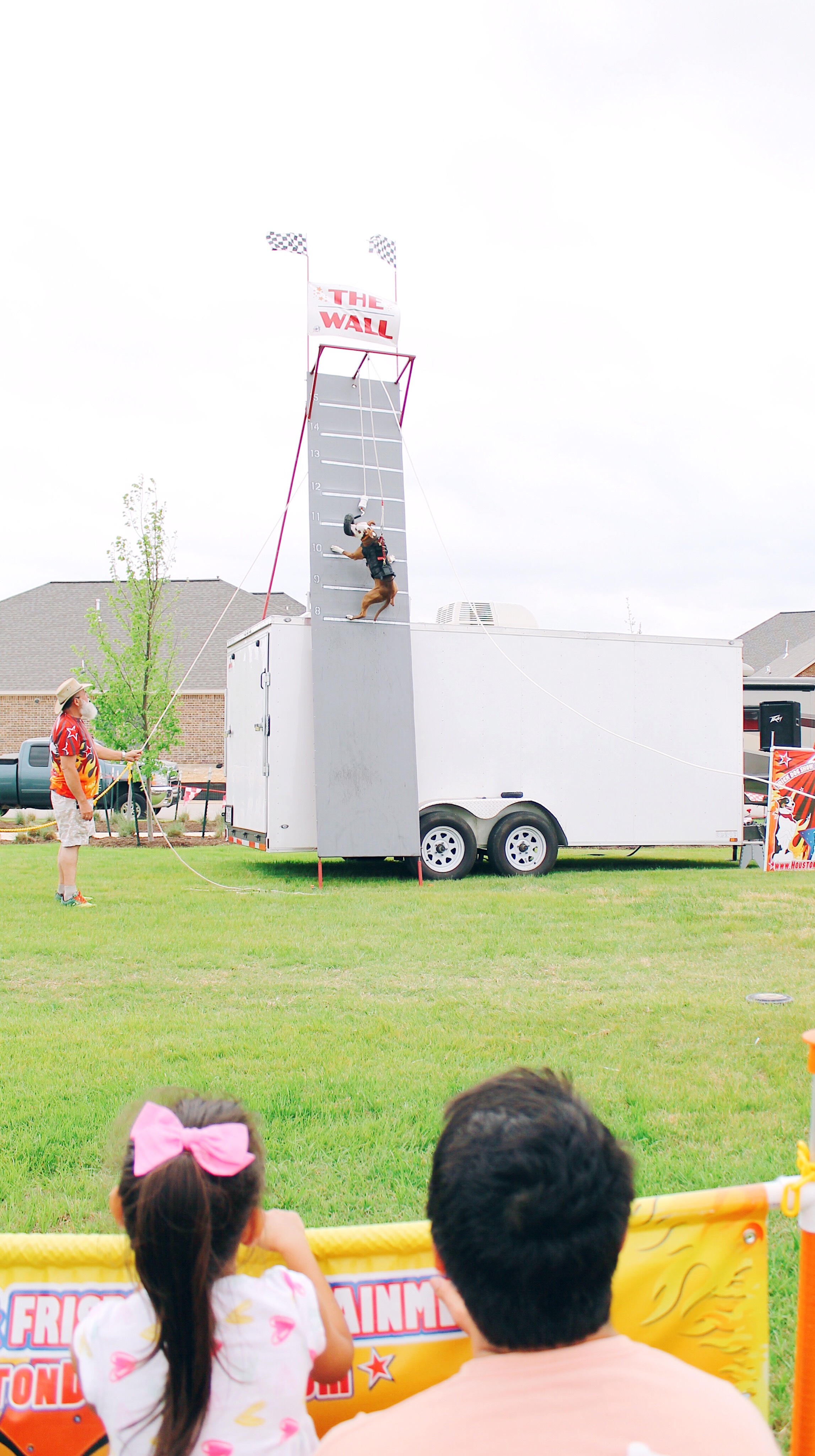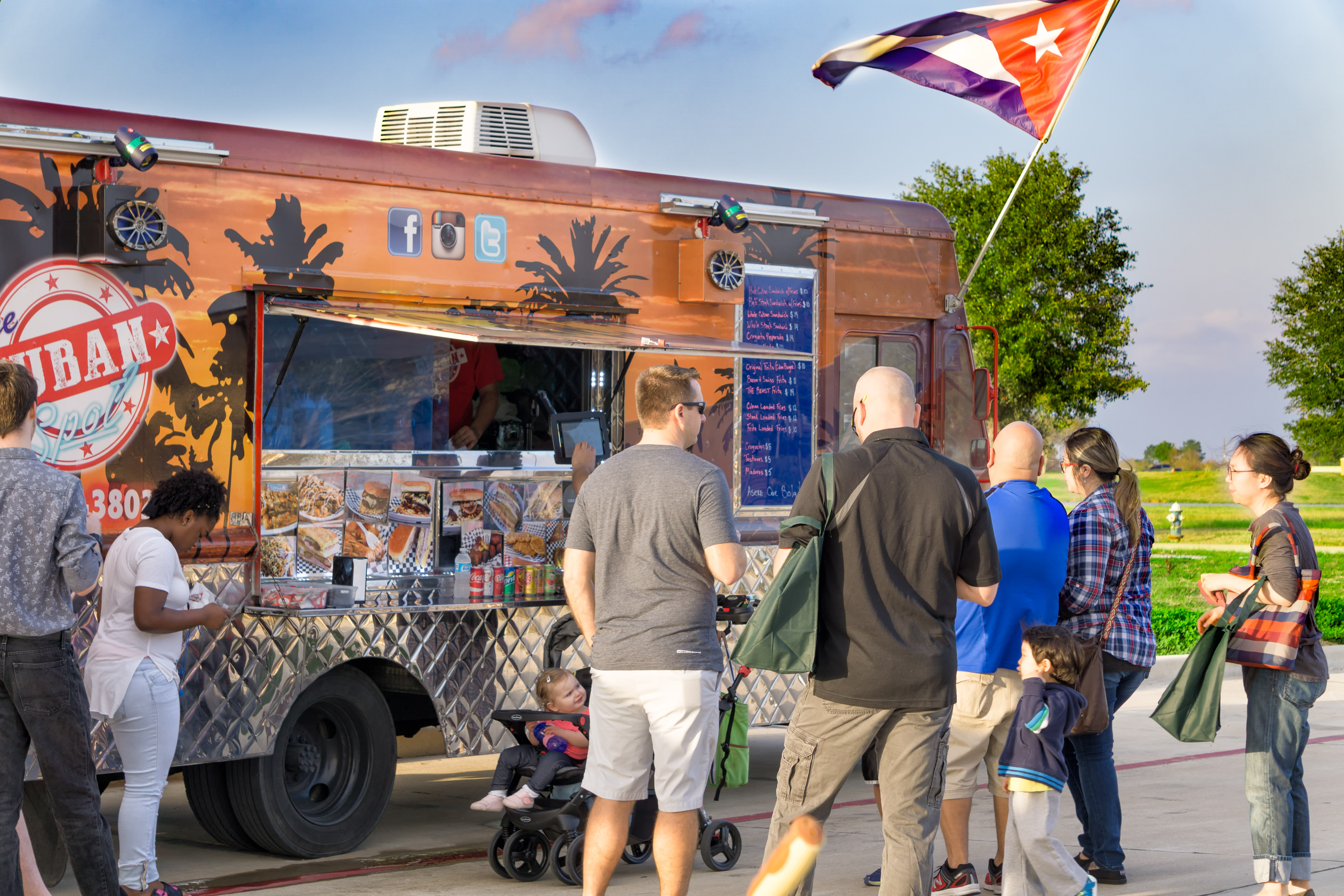 After our delicious lunch, we walked it off, venturing into the beautiful model homes of Parkland Village, which are all conveniently located in the same area. This was hands down my favorite part because I am always so inspired by all of the decor and finishing touches in such stunning new builds, and the Parkland Village homes were out of this world amazing.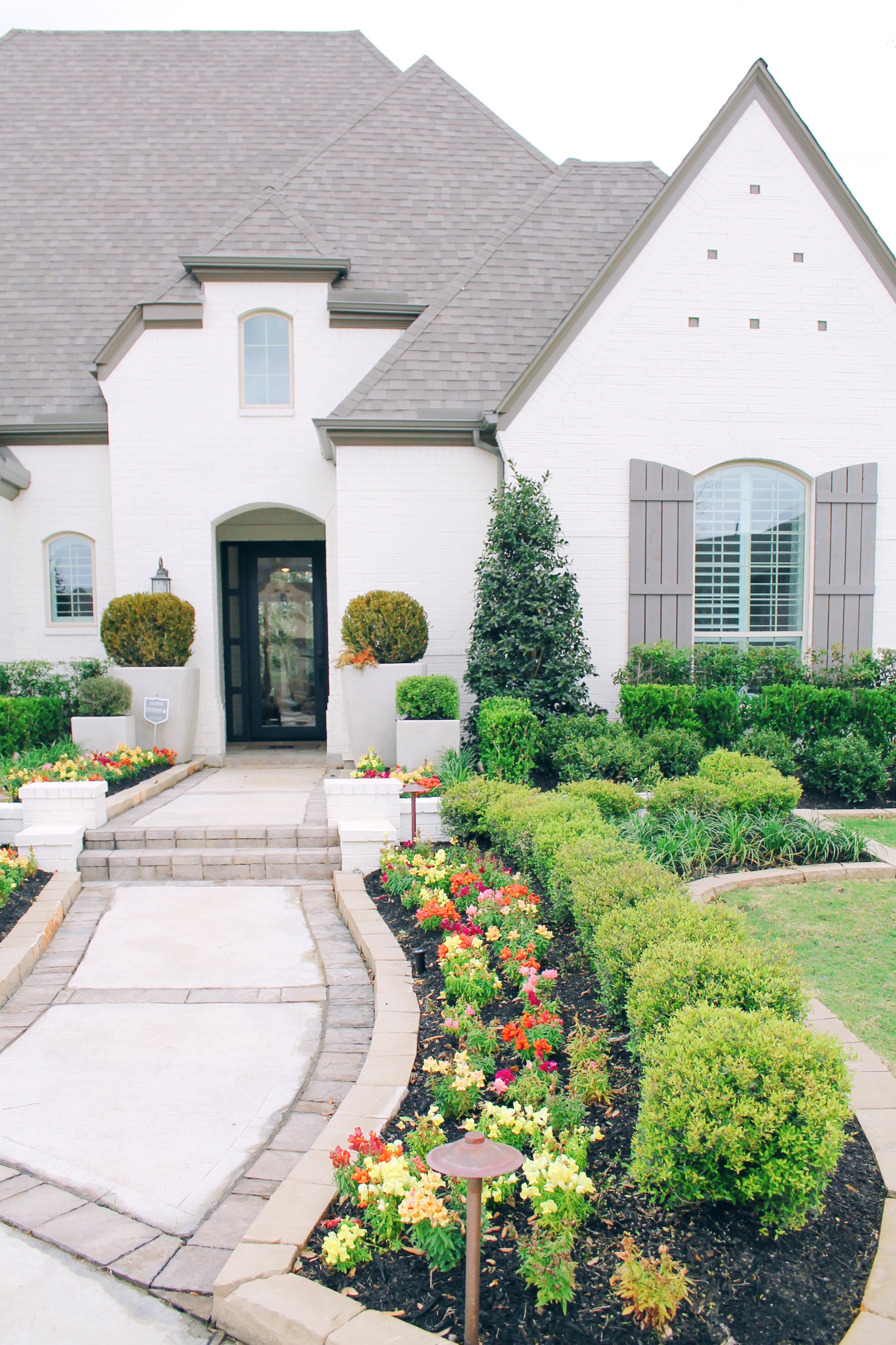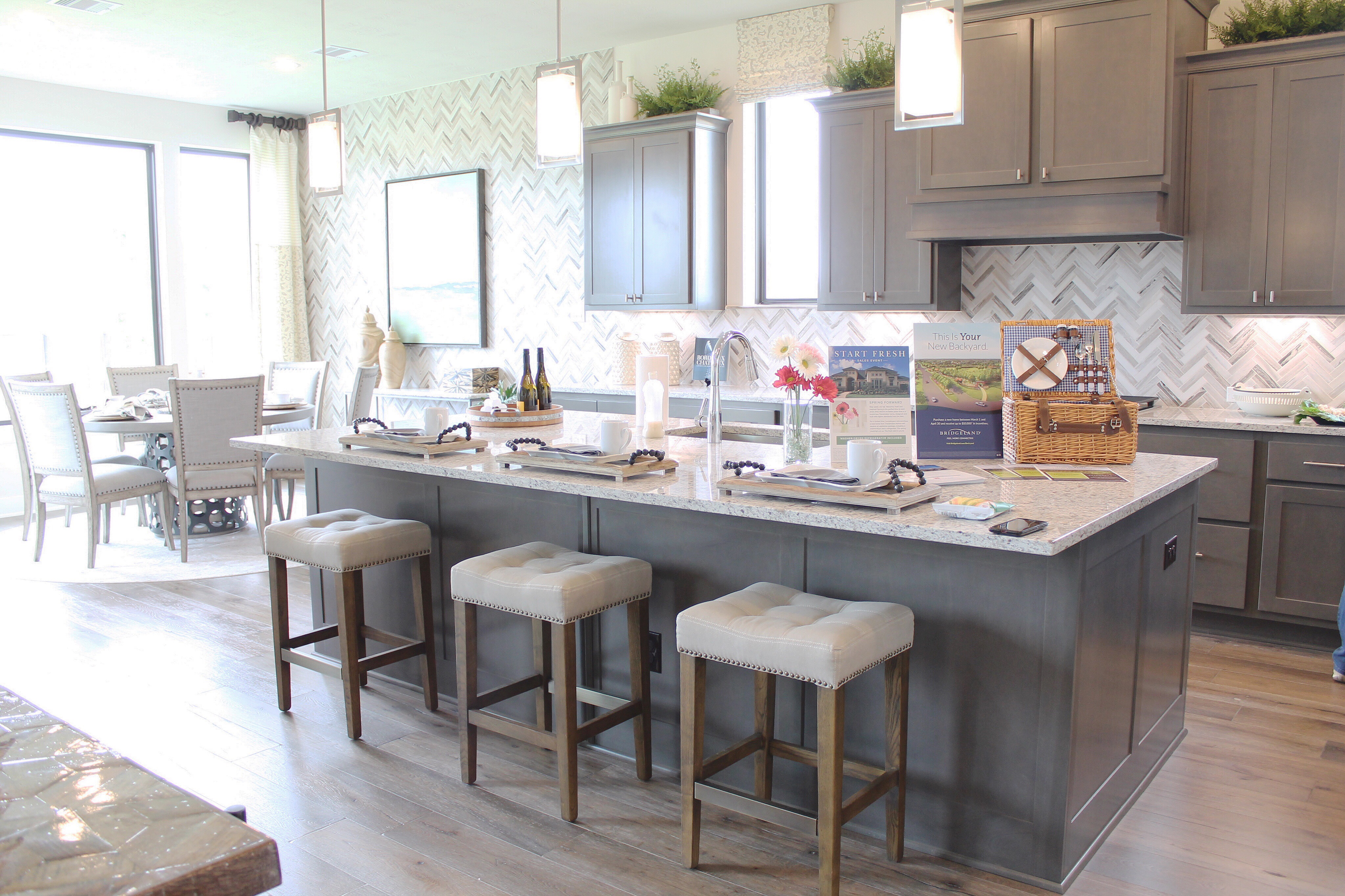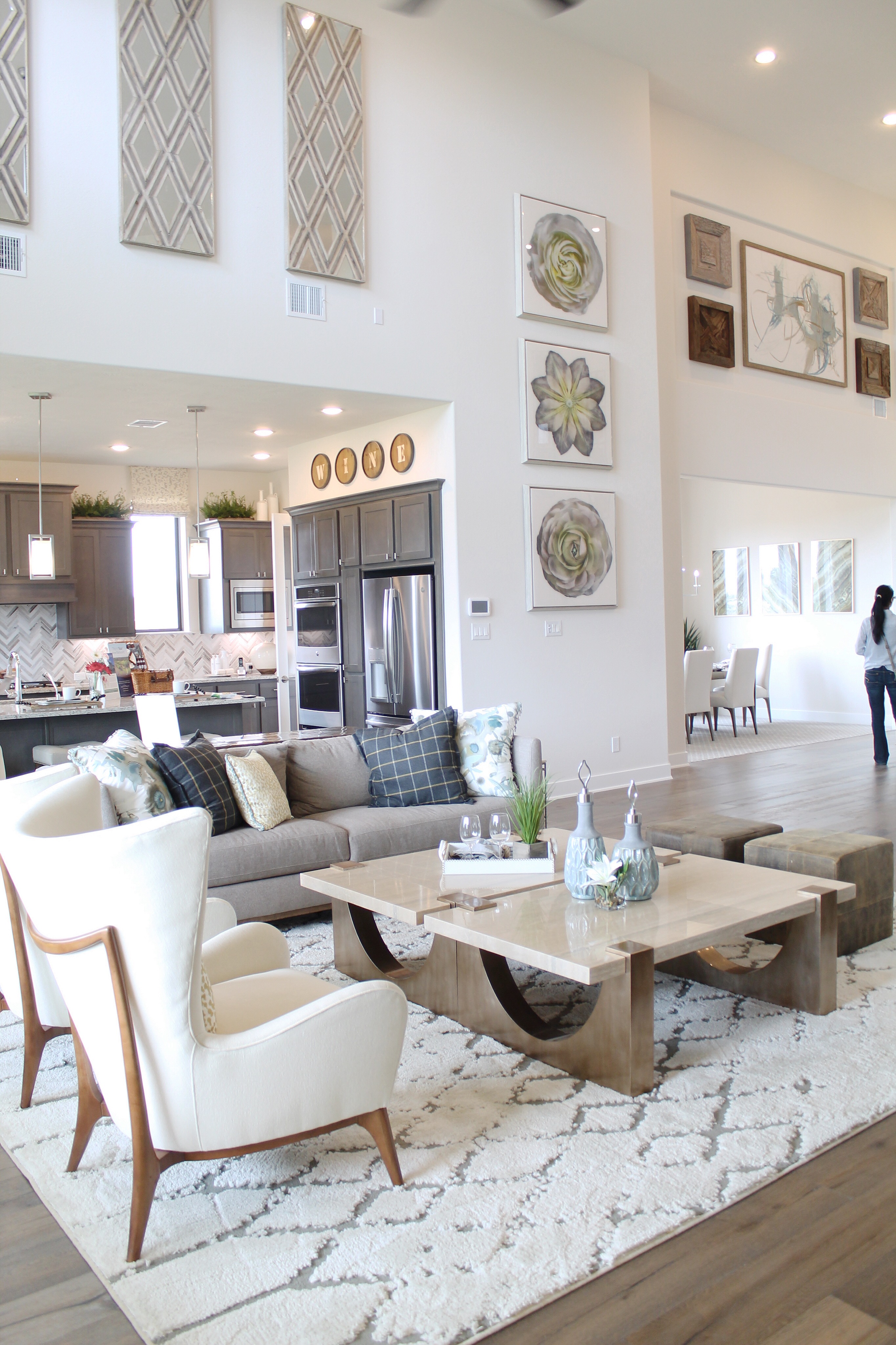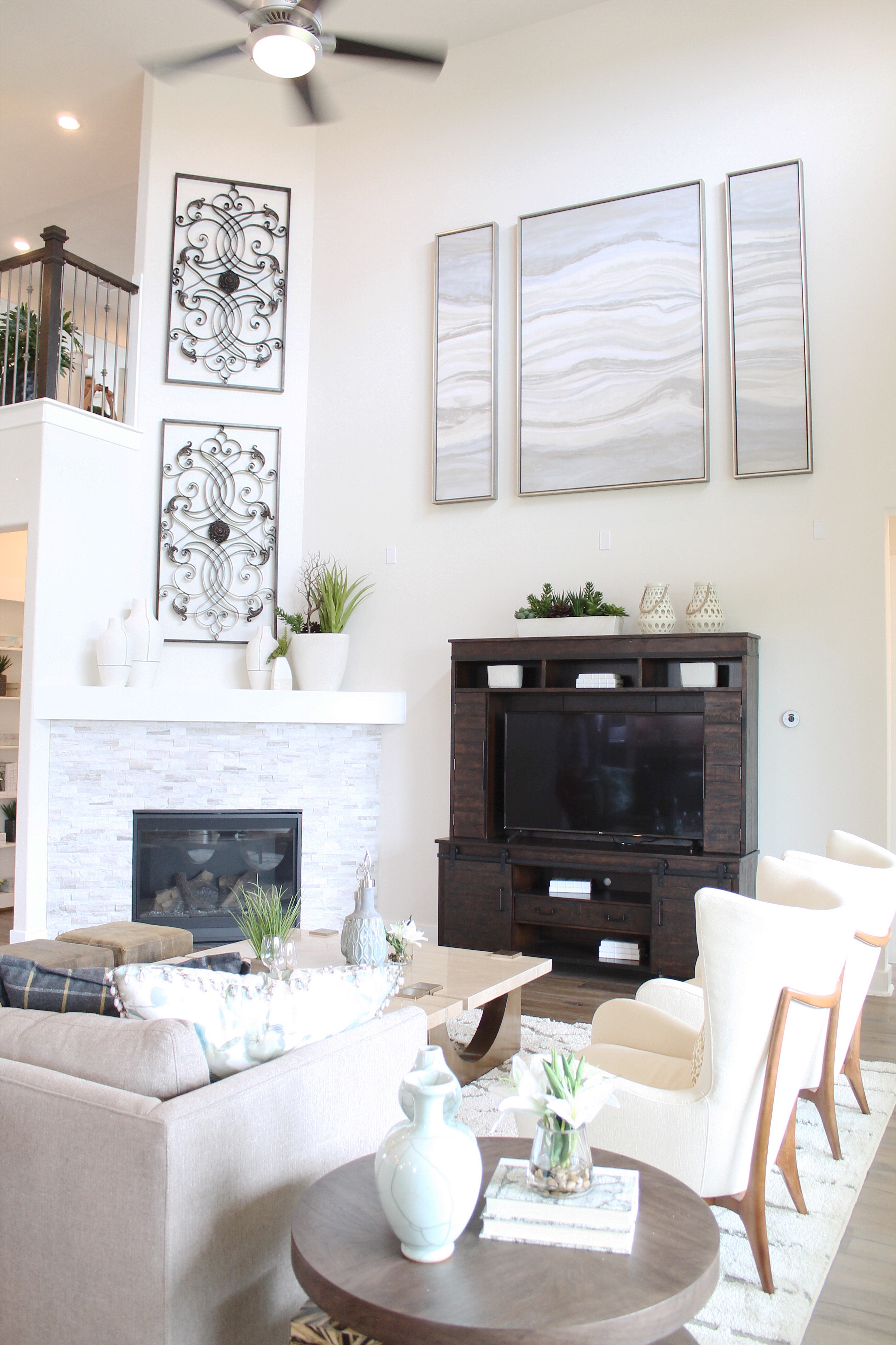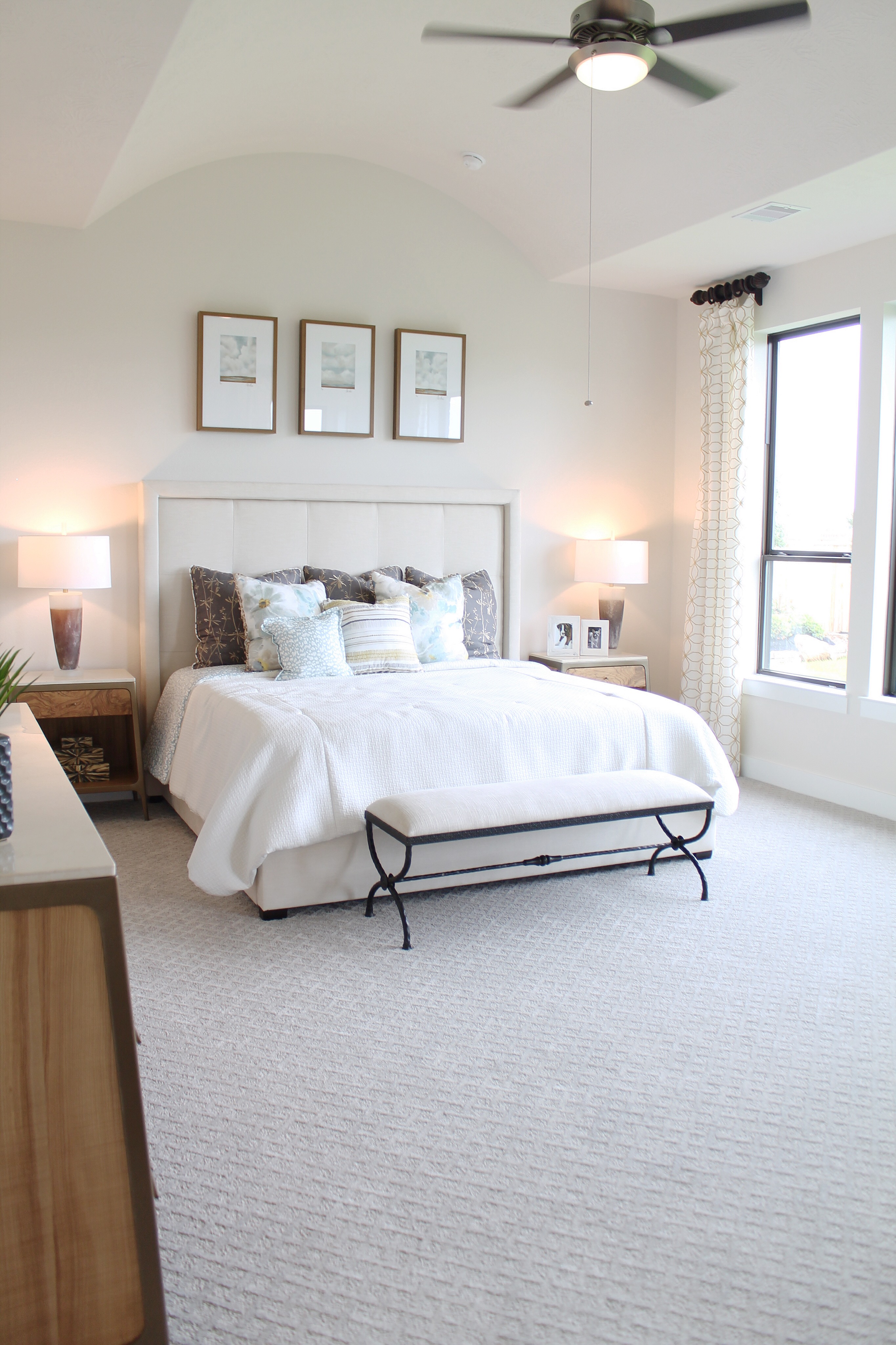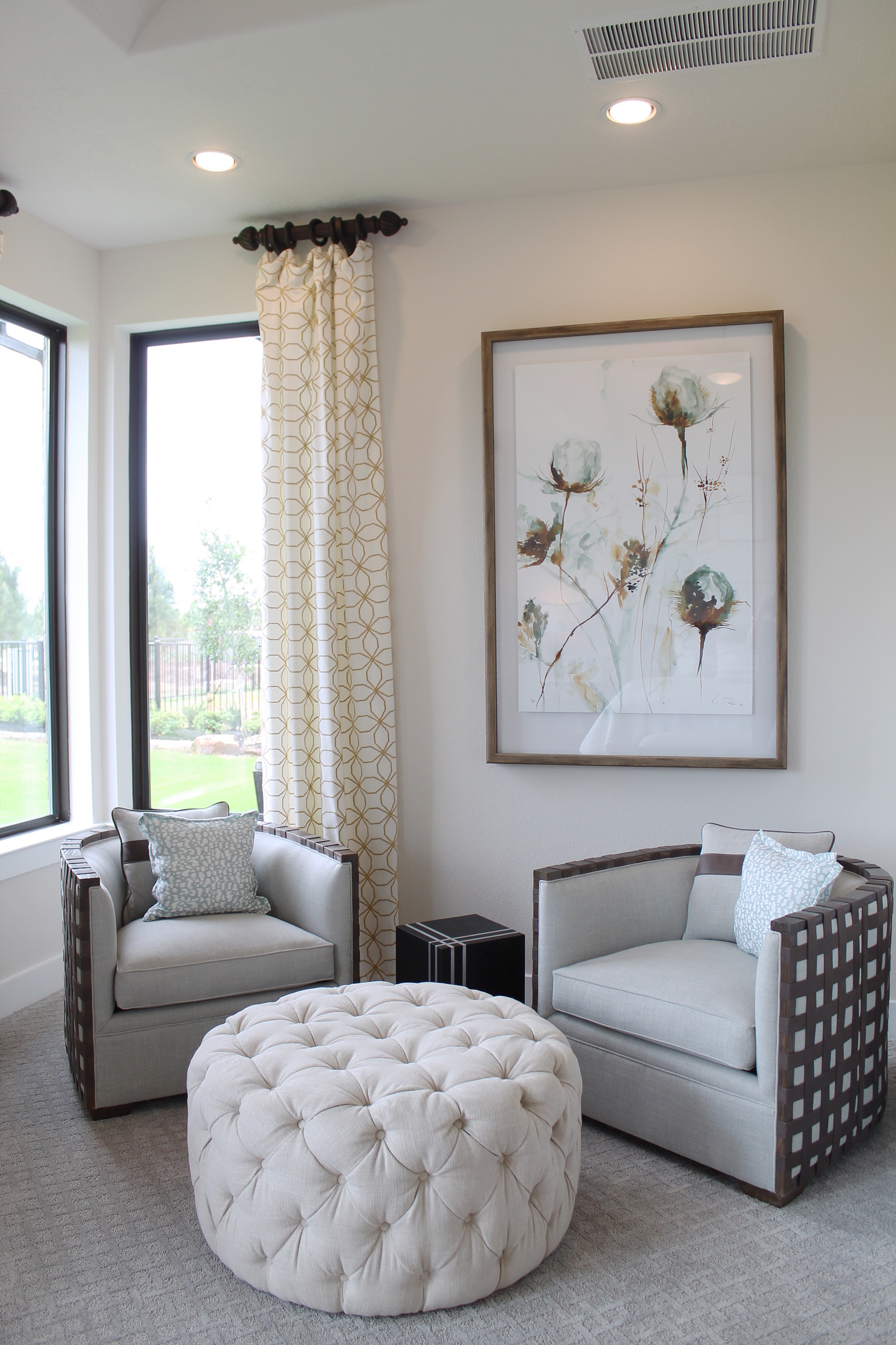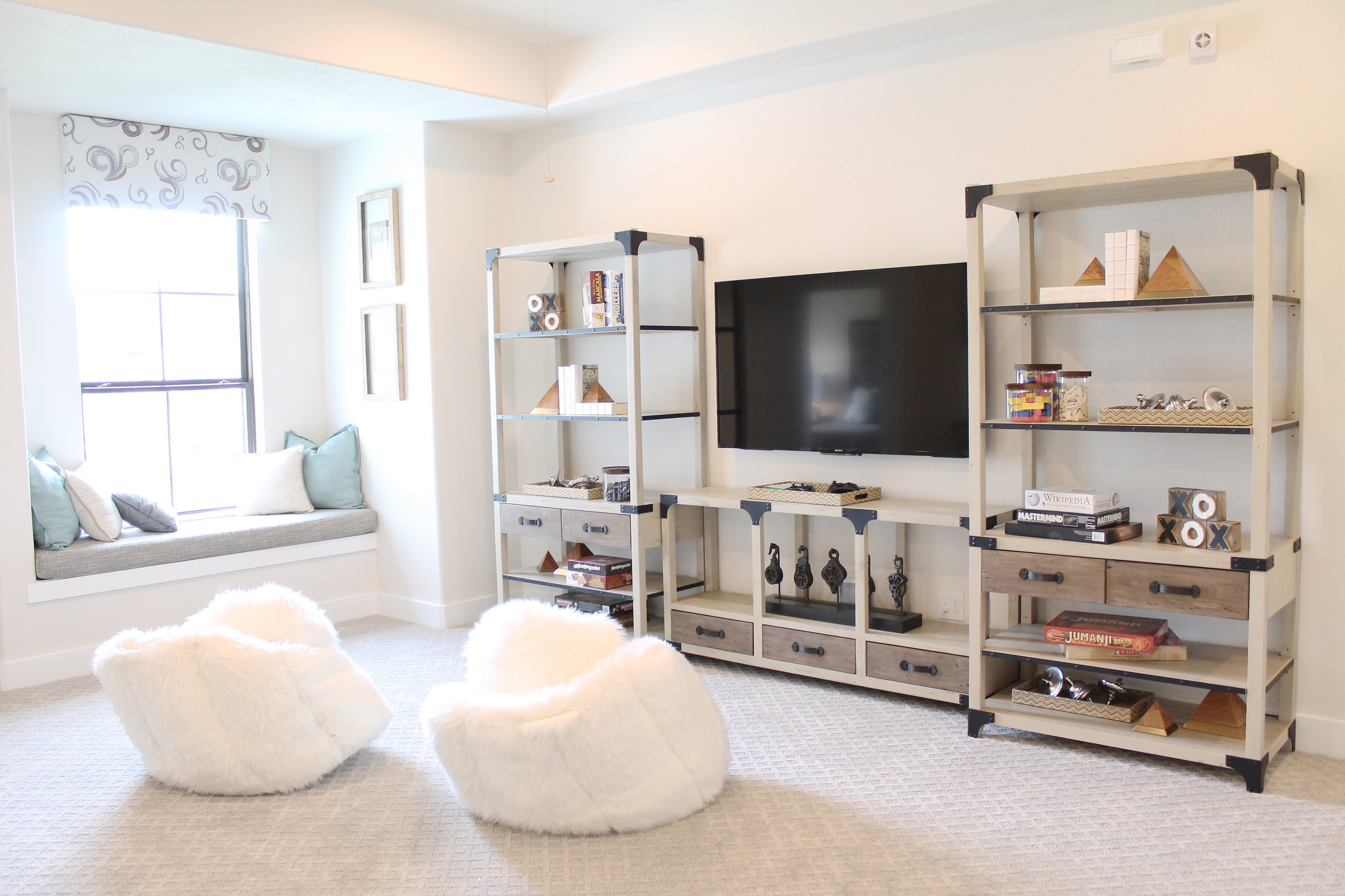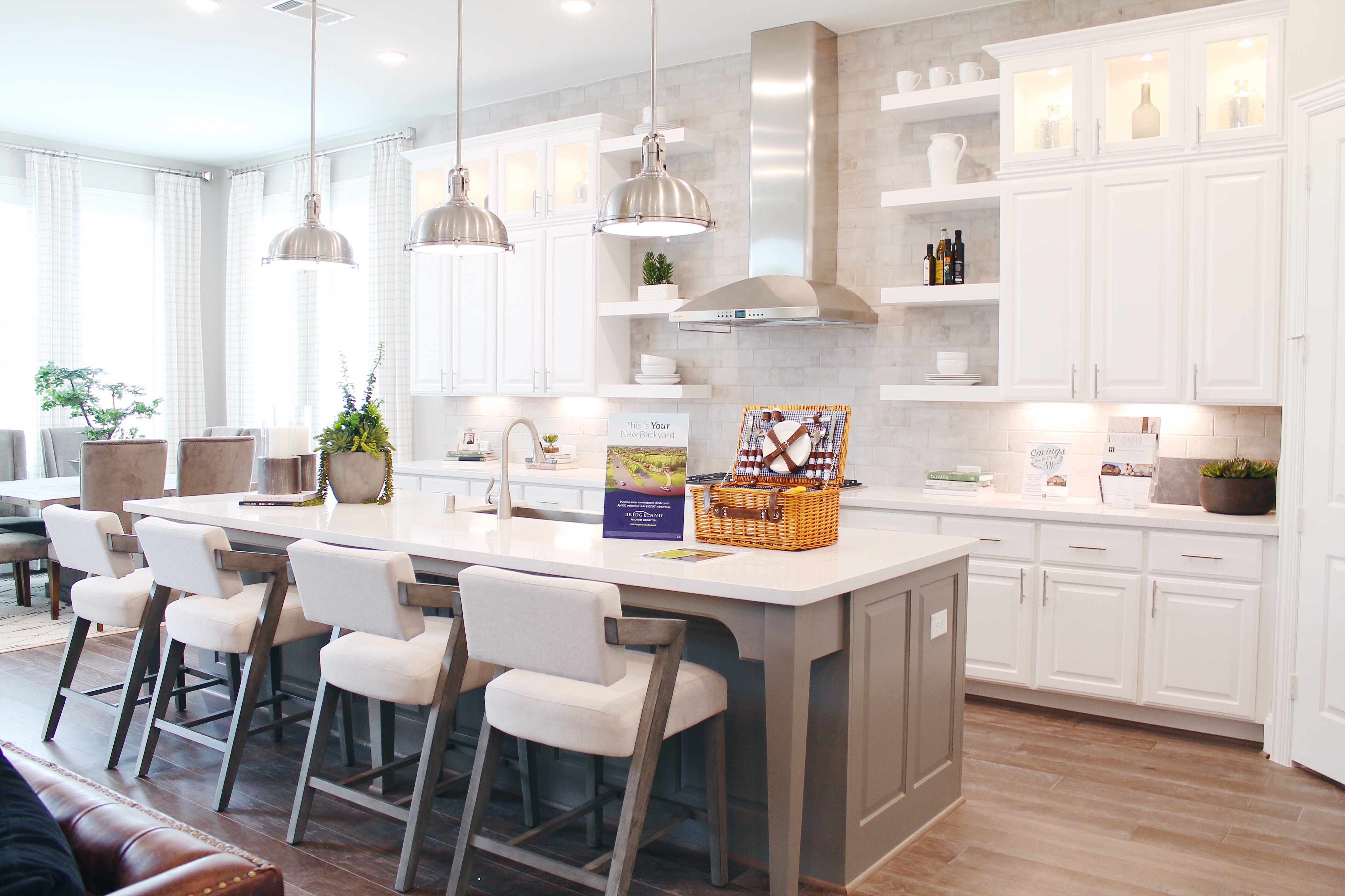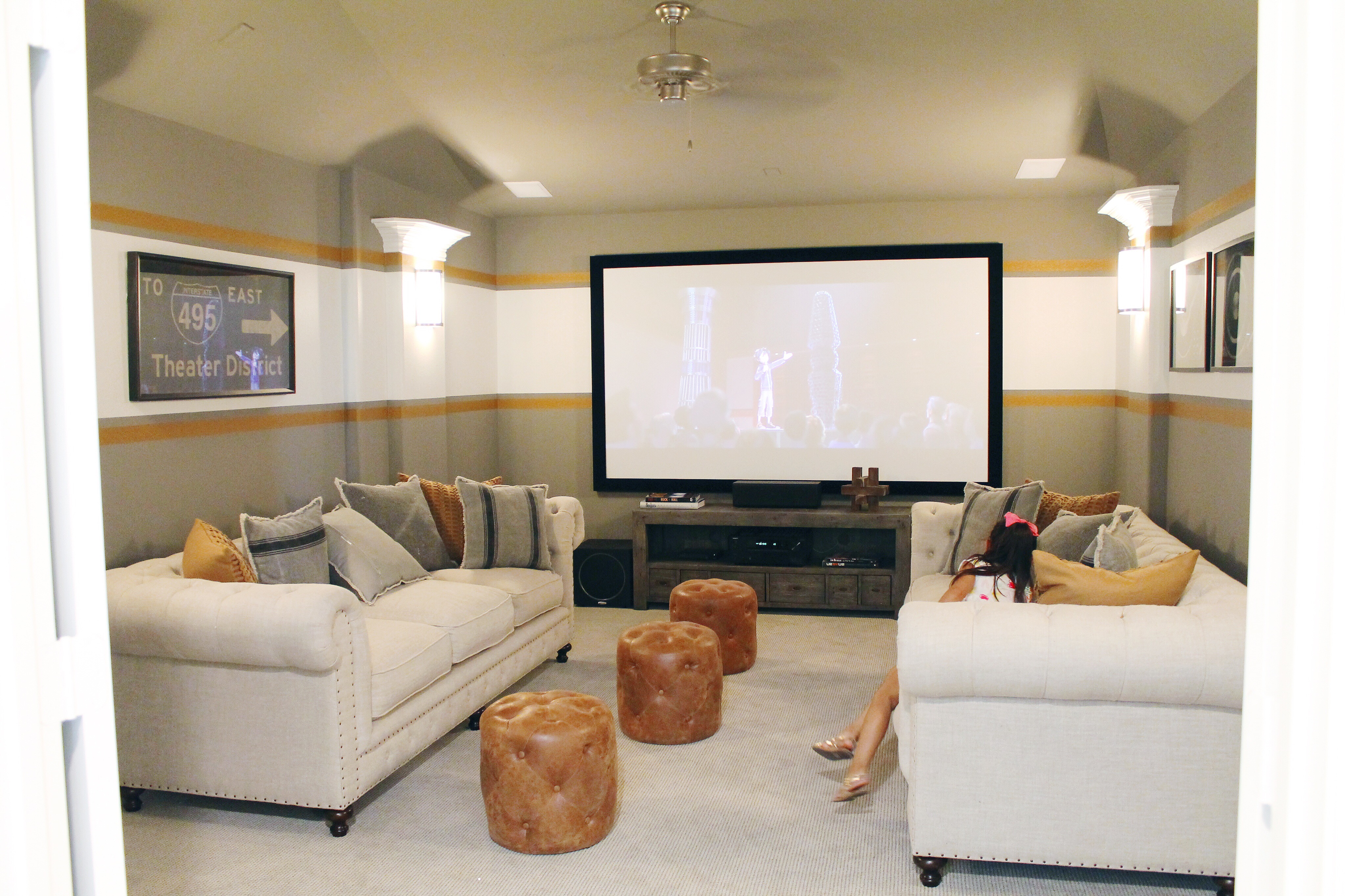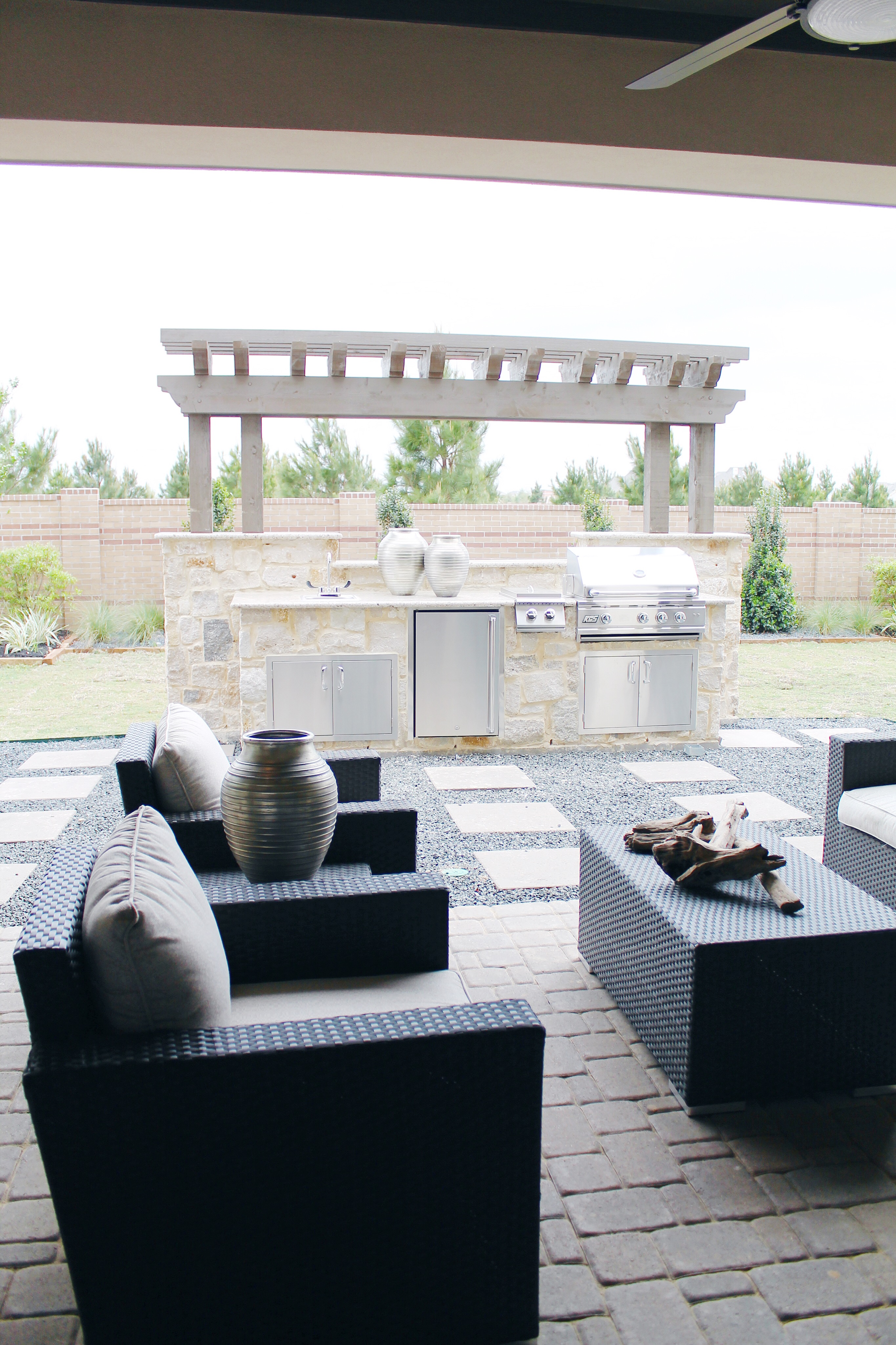 Bridgeland is a premiere master-planned community that you must check out! Parkland Village is the next chapter in Bridgeland's community, growing since 2006 with plans of expansion for the next 25 years, and the highly anticipated newest addition is now open. Parkland Village connects its residents with nature with wide-open spaces and family-friendly activities, making it feel like you're living in a park.
The 25-acre Village Park will include a lazy river, leisure pool with beach entry, rope swing, lap pool, fitness center, event hall and lawn, playground and sprayground, tennis courts, open play field, basketball court, dog park, kayak launch, and hike and bike trails. So many wonderful activities right outside your door!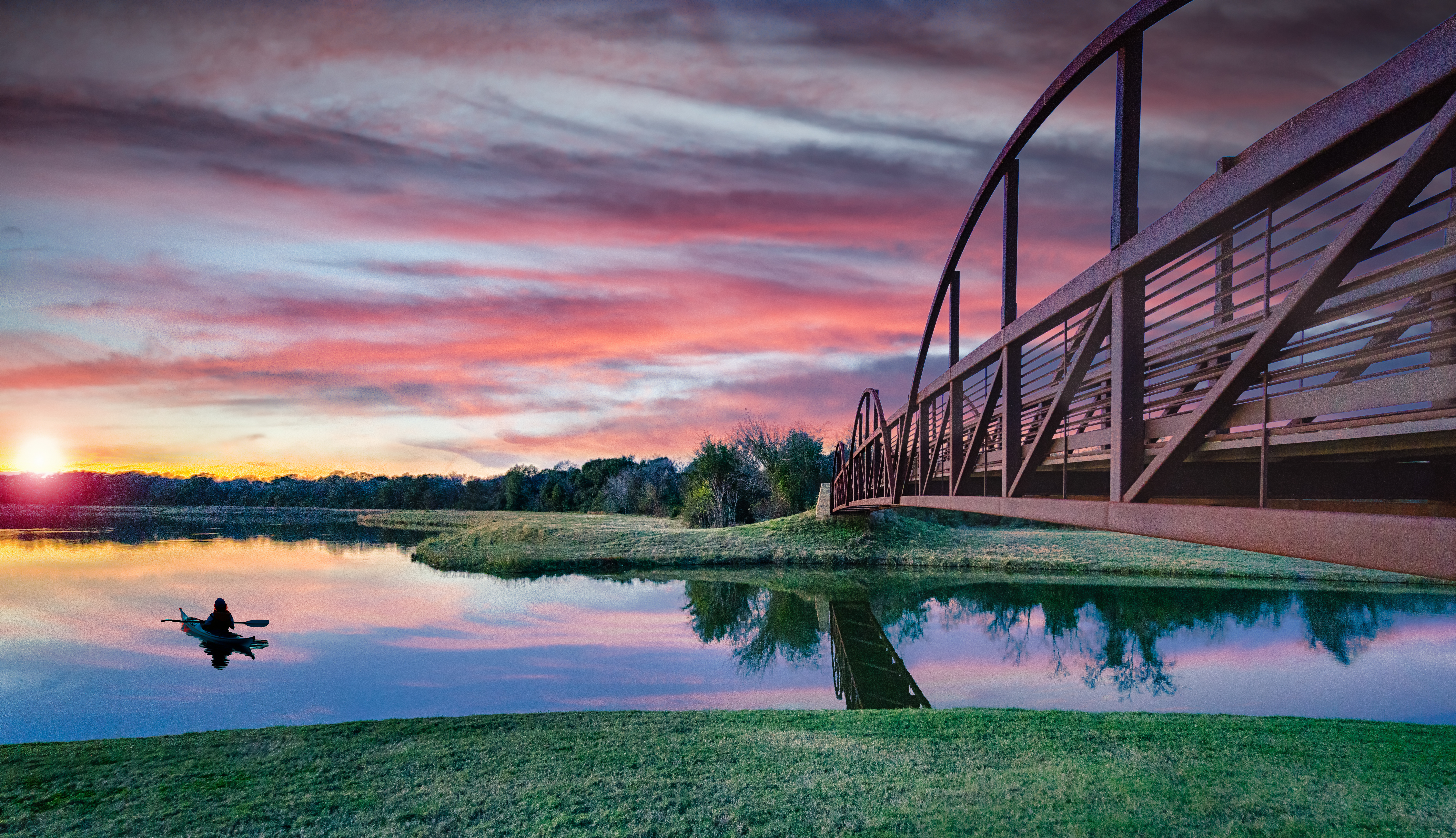 For more information about the Bridgeland community, be sure to visit their site.
You definitely need to consider this premiere community the next time you're house hunting. I know we will.
This is a sponsored conversation written by me on behalf of Bridgeland. The opinions and text are all mine.